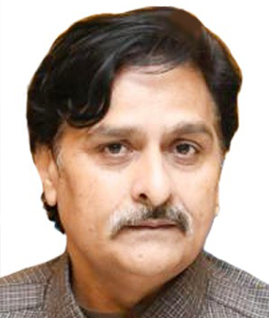 Ceo Al Nasr Travels
"Assalam-o-Alaykum,
Alhamdulillah with the great mercy of Allah my fellows and I have been blessed and honoured as being one of the responsible companies to take pilgrims for Umrah.
We are deeply humbled by the presence of so many repeat clients and their family members. It is the best compliment we can strive for.
As a company we have invested substantial resources, both financial and human, to create an environment in which our sales and services employees are able to meet all our customer's requirements. This, in turn, has given customers a high level of confidence in our company.
Welcome to the world of AL-NASR TRAVELS (PVT) LTD .I express my gratitude and appreciate the interest and confidence whichhas been reposed in us by our customers.
Through competent, dedicated and professionally experienced workforce, AL-NASR TRAVELS (PVT) LTD has relentlessly rendered reliable travel technology solutions at home and abroad to the "GUESTS OF ALLAH."
For all achievements, I pay homage & give credence to all our customers and our staff. It is only because of their support and efforts that AL-NASR TRAVELS (PVT) LTD is a trustworthy and personalized BRAND NAME in Travel Trade.